We asked ex-pats about great places to retire in Western Europe. While many Western European countries have prohibitively high living costs, there are a few areas that fit the retirement bill. Here are some of the winners:
Languedoc, France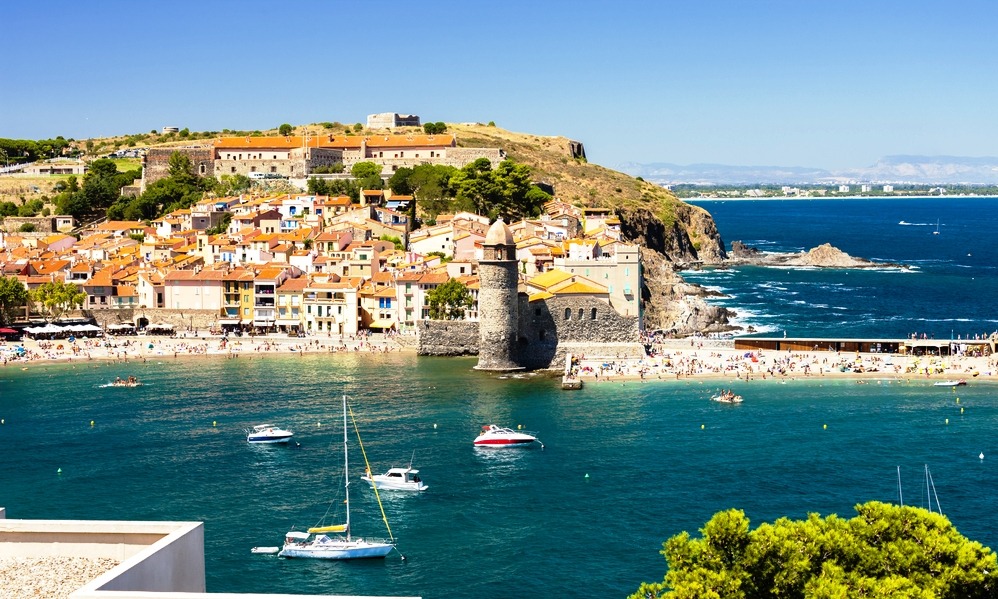 As an American who has owned a second home in France and will be retiring there in about a year, let me put in my vote for the Languedoc. The climate approximates North Carolina's Golden Triangle – moderate winters with no more than a dusting of snow once or twice that never lasts, the summers can be a bit hot, but the Med with its beautiful beaches is within reach. In the winter, the Pyrenees have wonderful ski runs. And the Haut Languedoc National Forest is a treasure for trail hikers. Yes, lakes and rivers and such can all be found in abundance. Housing is a bit more expensive than Brittany but that's because of the climate. As is the case in most of France, there are plenty of English speakers, mostly Brits, and the doctors and such often have spent some time training in the States or England. There are international airports in several small cities and Barcelona is not too far away for all international connections. I love the region and blog about it often," said one American with a home in Languedoc.
Puglia, Italy (or Apulia, Italy in English)
I work and live in Puglia, Monopoli to be exact. The people here are far more friendly than those of the north, but every day working person here has little interest in conversing with a foreigner. I am surrounded by olive, cherry, and pear trees with a view of the Adriatic. I have come to love it here although it didn't start that way due to my head demanding the convenience I grew accustomed to in the USA. It is always difficult to obtain reliable, useful advice and information from most locals. I have one friend who I can depend on for most of my concerns. The downfall of the US economy and my optimism that it would get better soon (real estate) stripped my wealth. Here, I know we are all struggling, but it is not a game of who has more than the other. Family is number one, period. Daily routines and customs are religiously followed, which is hilarious from my perspective. I don't know how they keep the kids quiet until dinner at 9 pm! Good luck to those considering a move," said one ex-pat in Puglia, Italy. Another ex-pat added to the conversation, "perhaps I was foolish to think that I was keeping a secret by not revealing Puglia as my favorite destination in retirement. Detullio, you know Puglia's charms and its economical cost of living. But I'm still not telling my favorite Puglian town! But there are so many lovely ones to consider."
Western Riviera, Italy
I have lived in Italy for ten years and have been going back every year for twenty-five years! The western Riviera is a great place to live. It is 35 miles from the Nice, France airport, and the city of Nice; it is 15 miles from Monte Carlo, 60 miles from Cannes, 96 miles from Genoa. The Spring, Summer, and Fall are wonderful and the winters are much milder than the rest of northern Italy. The train service is exceptional and the autostrada is relatively close to all towns along the seacoast. My advice would be to live in Ospedaletti, Bordighera, Vallecrosia, or anywhere along the coast. They are all exciting places and the summers are crowded with tourists from all over Europe and Italy. Bordighera, Ospedaletti Ventimiglia, San Remo, and the rest of the western Riviera is not the cheapest place to live, but the atmosphere, the people and the weather are wonderful," recommended one ex-pat in Italy.
Guimaraes, Portugal
One Expat Exchange member offered a great overview of Guimaraes, Portugal, "1. GETTING THERE: Easy train ride from Lisbon, with the faster route being Lis-Porto-Guimaraes (ticket price includes station transfer for the final leg) and the slow but direct and scenic route is Lis-Guimaraes. 2. STAYING THERE: Online booking sites had great guest recommendations. We chose Hotel Toural, for great location and price, plus delicious breakfasts. 3. GETTING AROUND: Walked everywhere, easily. The 'tag' bus runs all day and is inexpensive if you want to cut walking. 4. DO: Go to each square for the architecture, performance arts, shops, and cafes. Take the 'Teleferico' cable car up to Penha. Fill your evenings with performances. Museums, castles, palaces are a short walk from the center and all worth the time. Castle is in ruins but affords superior views, and after all, it is where Portugal was born! 5. RESTAURANTS: Our favs: Martins on Largo do Toural; Art & Gula across from the town hall/former Sta. Clara convent; Historico by Papaboa on Rua de Val Donas–sit outside!- but there are oh, so many others."
Cascais and Estoril, Portugal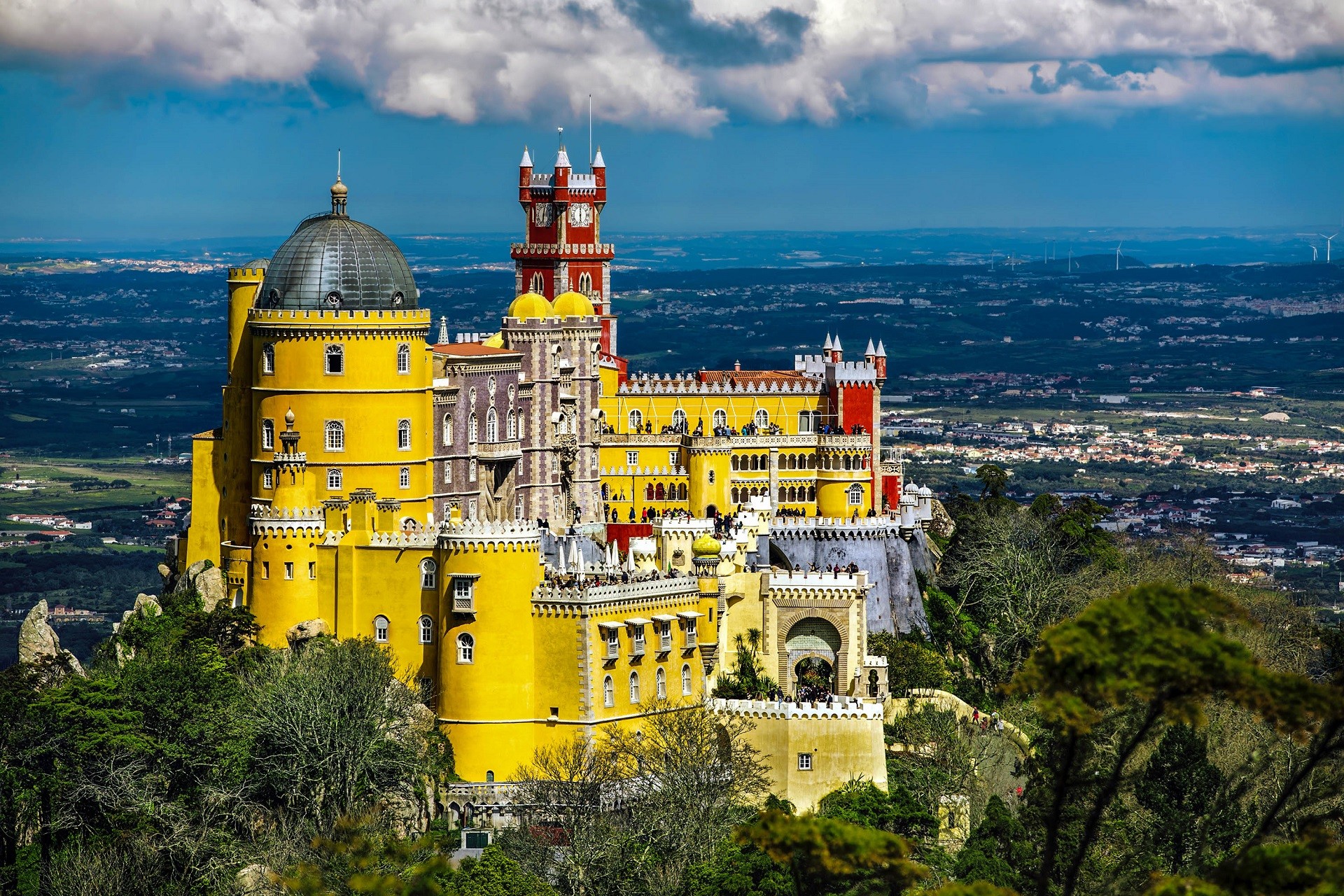 We came to Portugal last year for 2 weeks. We explored two areas only: first, the Algarve, and next, Lisboa. These selections were based on weather, as we didn't want the colder weather in the North of Portugal. The Algarve is dead in winter, congested in summer, and just stuffed with Brits. The Lisboa area was delightful but we were sold when we took a train from Lisboa to Cascais. This is ideal: generally reliably nice weather, pristine beaches, restaurants all over the narrow streets and squares as well as along the pedestrian esplanade along the ocean. An easy train ride into Lisbon any time you want more culture or diversions, while plenty of museums, shows, and parks in the Estoril/Cascais area. IDEAL! Housing costs are lower here, but we're comparing a mortgage on a million-dollar-plus condo in the US to rent on a 2 bedroom apartment with ancient appliances. It is easy to find a clean, modern, 2 bed/2 bath apartment with new appliances in the upscale, coastal Estoril/Cascais area for less than $2200/month if one works with a local realtor and can cut those costs in about half in the smaller towns and villages inland. Utilities per month can add about $100. Internet service is about $30. On average, this feels like one can get a bit more with less but Portugal's Lisboa coast isn't a low-cost choice. South and North and inland are less costly," said one ex-pat living in Cascais.